Portfolio Companies

Investment Date
12 June 2008
Headquarters
Abu Dhabi, UAE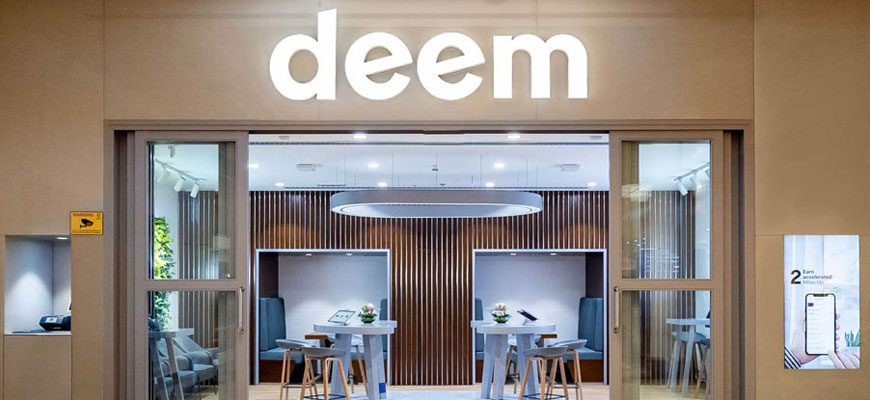 Building on Fullerton Financial Holdings' unique business approach and its desire to cater to each customer's unique needs, an opportunity was recognized in the United Arab Emirates' (UAE) financial services sector. Recognising the need for a financial institution that can serve large segments of the UAE population that still remain un–served or under–served, FFH entered into a strategic partnership with Mubadala Investment Company PJSC, Waha Capital PJSC (formerly known as Oasis International Leasing Company PJSC), and A.A.Al Moosa Enterprises LLC, with 40% ownership by FFH. Deem Finance LLC (formerly known as Dunia Finance) was created. This was a significant event as it saw two of the largest government owned investment companies, Temasek of Singapore and Mubadala of Abu Dhabi come together as partners in their maiden financial services venture in the UAE.
Today, Deem Finance LLC (Deem), a digitally-led financial services provider in the United Arab Emirates, enables its customers to access a range of financial solutions that are affordable, highly competitive and geared towards supporting their needs during every milestone of their lives.
Deem provides financial support to individuals through a portfolio of loans and credit cards, as well as corporate deposits. Deem is oriented to expanding its product offering according to evolving consumer needs and regulatory frameworks, aiming at powering consumers' upward mobility and at supporting their financial journey.
While primarily utilizing digital platforms for sales and service, Deem also offers outlets which are different from traditional branches, and where customers can engage with Deem representatives in a unique, open-space environment. In all channels customers can get a pre-approval for a Deem personal loan or credit card within seconds.