Selected Investments

Investment Date
8 Mar 2005
Headquarters
Kuala Lumper, Malaysia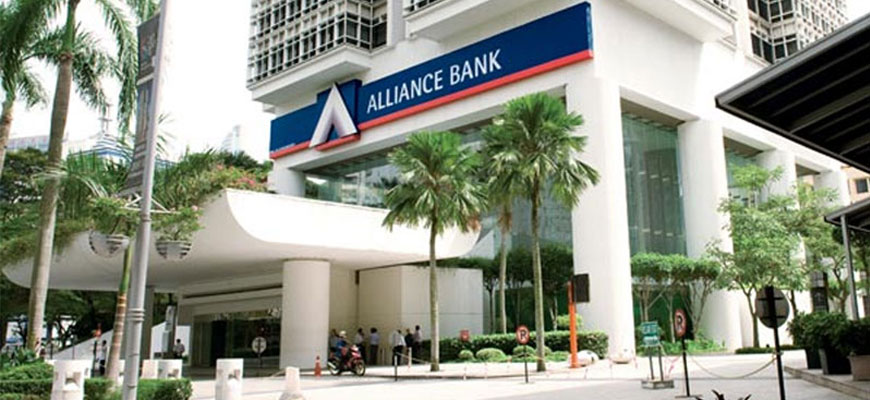 Alliance Bank Malaysia Berhad (Alliance Bank) was incorporated in Malaysia on 3 August 1982 under the name of Malaysian French Bank Berhad. In 1996, it assumed the name of Multi-Purpose Bank Berhad. Following the successful merger of seven financial institutions in January 2001, the Bank assumed its present name.
On 26 September 2017, the Bank was listed on the Official List of the Main Market of Bursa Malaysia Securities Berhad by assuming the listing status of its holding company, Alliance Financial Group Berhad upon the completion of a corporate re-organisation exercise.
Today, Alliance Bank and its two principal subsidiaries, Alliance Investment Bank Berhad and Alliance Islamic Bank Berhad, is a dynamic, integrated financial services group offering banking and financial solutions through its consumer banking, SME banking, corporate and commercial banking, Islamic banking, investment banking, and stockbroking businesses.
The Bank provides fast, simple and responsive services that meet the needs of its customers via multi-pronged delivery channels which include retail branches, Privilege Banking Centres, Business Centres, and Investment Bank branches located nationwide, as well as mobile and Internet banking.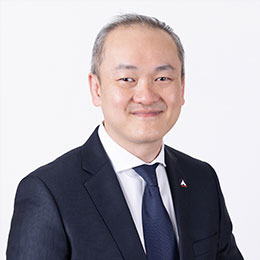 Awards & Recognition
Alliance Bank Malaysia Berhad continues to be acknowledged by its peers for outstanding contribution, as well as creative and innovative financial solutions, to the Malaysian community. In recent years, it has received the following awards and recognition:
2022 "Best app for Customer Experience"
at the Asia Trailblazer Awards 2022 by Retail Banker International
2022 "Best Advance in Customer Relationship Management"
at the Asia Trailblazer Awards 2022 by Retail Banker International
2022 "Best Wealth Manager – Digitally Empowering RMs"
at the Digital CX Awards 2022 by The Digital Banker
2022 "Outstanding Digital CX – Trade Services (Highly Commended)"
at the Digital CX Awards 2022 by The Digital Banker
2021 "Best Beyond Banking Services"
at the Excellence in Retail Financial Services International Awards 2021 by The Asian Banker
2021 "Excellence in Customer Centricity"
at the Asia Trailblazer Awards 2021 by the Retail Banker International
2021 "Excellence in Omni-Channel Integration"
at the Asia Trailblazer Awards 2021 by the Retail Banker International
2021 "Excellence in Mobile Banking (Highly Commended)"
at the Asia Trailblazer Awards 2021 by the Retail Banker International
2021 "Best App for Customer Experience (Highly Commended)"
at the Asia Trailblazer Awards 2021 by the Retail Banker International
2021 "Best Multi-Channel Offering (Highly Commended)"
at the Asia Trailblazer Awards 2021 by the Retail Banker International
2021 "Best Innovation Programme (Highly Commended) "
at the Asia Trailblazer Awards 2021 by the Retail Banker International
2021 "Excellence in Oni-Channel Integration"
at the Retail Banking Awards 2021 by Asian Banking & Finance
2021 "Service Innovation of the Year"
at the Retail Banking Awards 2021 by Asian Banking & Finance
2021 "Malaysia Domestic Trade Finance Bank of the Year"
at the Wholesale Banking Awards 2021 by Asian Banking & Finance
2021 "Malaysia Domestic Initiative of the Year"
at the Wholesale Banking Awards 2021 by Asian Banking & Finance
2021 "Best Mobile Banking & Payment Initiative of the Year – Malaysia"
at the Retail Banking Awards 2021 by Asian Banking & Finance
2021 "Best Financial Inclusion Initiative of the Year – Malaysia"
at the Retail Banking Awards 2021 by Asian Banking & Finance
2021 "Excellence in Omni-Channel Customer Experience"
at the Digital CX Awards 2021 by The Digital Banker
2021 "Best Digital Account Opening"
at the Global Retail Banking Innovation Awards 2021 by The Digital Banker
2021 "Digital – Banking"
at the Malaysia Technology Excellence Awards 2021 by the Charlton Media Group
2021 "Online Services – Banking"
at the Malaysia Technology Excellence Awards 2021 by the Charlton Media Group