Selected Investments

Investment Date
8 Feb 2011
Headquarters
Beijing, People's Republic of China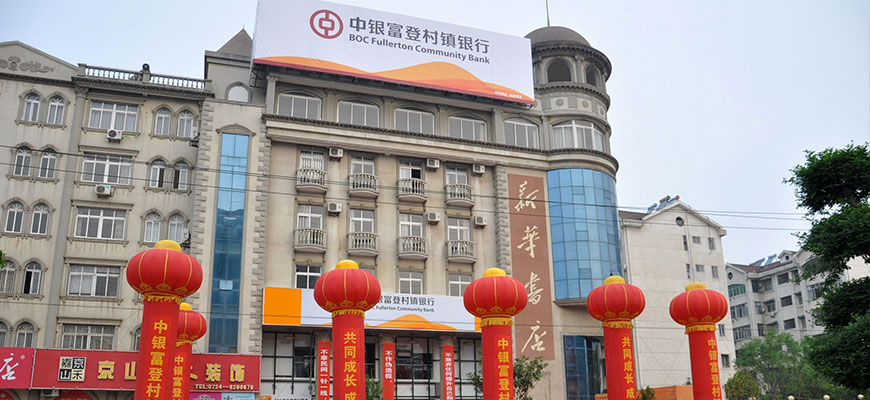 Setup in 2011, Bank of China Fullerton (BOCF) is a joint venture company of Bank of China (BOC) and Fullerton Financial Holdings (FFH). Combining BOC's brand and local knowledge with FFH's strong track record in SME and Micro-SME business models, BOCF has successfully launched its network of Village Banks in China to serve the underserved rural segment in China which comprises 44% of China's population.
BOCF focuses on providing financial services to customers which include small, medium and micro enterprises, working class individuals, and customers in the agriculture sector - comprising of farmers, farming enterprises, village farms and co-operatives. Its full suite of financial products and services include its multi-channel banking services offering 24-hour call center, e-Banking, mobile banking and SIM card banking services customised to its rural customers' needs.
At the end of 2021, BOCF has a network of 126 community banks and 189 sub-branches, and is the largest community banking group with the widest distribution and range of services covering provinces and cities for over 3.8 million customers in China.