Bank Danamon Receives Best Digital Bank Award from Asiamoney
date_range 01 October 2018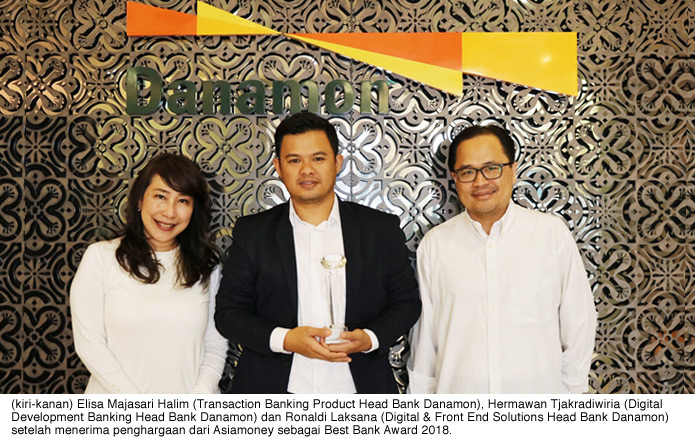 PT Bank Danamon Indonesia Tbk ("Bank Danamon") receives the Best Digital Bank: Indonesia award from Asiamoney during the Asiamoney Best Bank Award 2018 awarding night in Beijing, People's Republic of China, on 18 September 2018. This is the second consecutive Best Digital Bank award received by Bank Danamon. Asiamoney is a prominent financial industry magazine that covers the whole of Asia. The award is given to Bank Danamon for its innovation in providing a wide array of comprehensive digital service, including mobile banking, online banking, SMS banking, digital wallet, and online banking for businesses.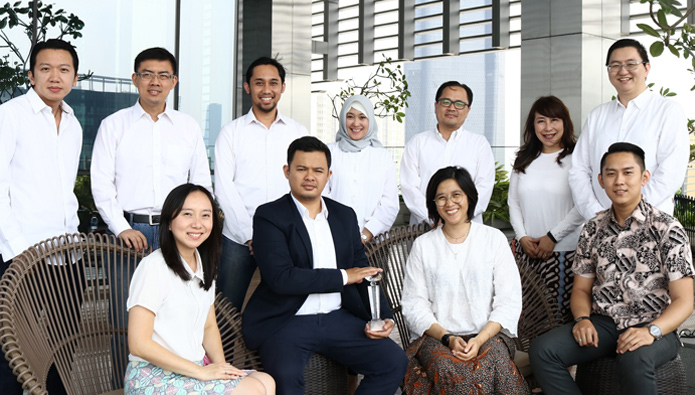 "This award is proof that our digital initiatives are recognized not only nationally, but also internationally. This achievement is driven by our commitment to leverage on technological innovation in banking products and services, especially with the purpose of providing convenience to our customers from every segment that we serve. This recognition will indeed motivate us to continue our efforts to raise our customer service quality and innovation standards," said Michellina Triwardhany, Vice President Director, Bank Danamon.
Every year, Asiamoney hands out awards to Asian banks that show excellent performance in a variety of categories based on the assessment of Asiamoney's editors and senior journalists on submissions from banks and interview with the bank management.
Bank Danamon offers a wide range of digital services, starting from Danamon Online Banking, D-Bank mobile banking application, SMS Banking, D-Card credit card account management application, Danamon Cash Connect and Trade Connect for businesses and companies, D-Financial for SMEs, and D-Wallet digital wallet.