Gaining a foothold through economic links between ASEAN countries
date_range 29 August 2018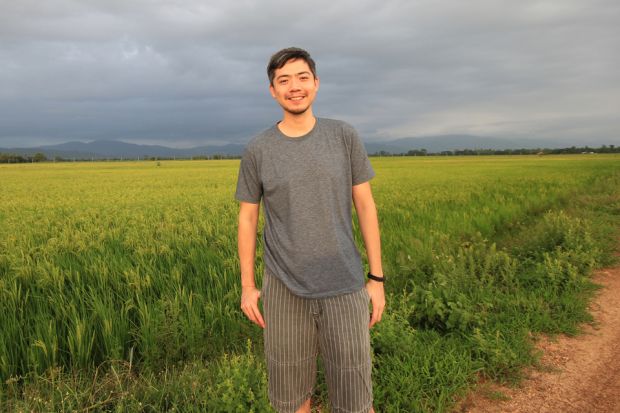 FOUNDED in late 2016, rice company Golden Sunland is not a typical agriculture firm. That's because despite basing its rice farming operations in Myanmar, the company is actually a Singapore one.
While it might be challenging for a Singapore company to enter the rice farming industry, let alone in Myanmar, Golden Sunland made use of the economic links between ASEAN countries to effectively conduct its business in the country.
Golden Sunland realised that other markets like Vietnam or Thailand were already developed and Myanmar, as an emerging market for the rice sector, had more potential for long-term growth.
Furthermore, apart from rice exports, Myanmar has a large and relatively untapped domestic market for rice which the firm could easily take advantage of.
The firm works with both the Singapore and Myanmar governments, and has received support from Enterprise Singapore (ESG). For example, with ESG's help, Golden Sunland was able to receive its rice mill permit, which would allow the firm to move from rice planting and harvesting to milling and exporting the rice.
SEE ALSO: Regional connectivity crucial to 'Sea'
The new rice mill is expected to be operational in the third quarter of next year, and can support up to 15,000 acres of farmland or 7,500 farmers.
ESG also helped the company to access micro-financing from Fullerton Financial Holdings, increasing the capacity of contract farming for Golden Sunland through farmer loans.
On top of that, ESG introduced Golden Sunland to the SG Food Garden Atrium in August, as well as the International Rice Congress 2018, to help the company build up a stronger regional brand before launching its products in Singapore and Myanmar.
Golden Sunland is not only focusing on Myanmar's domestic rice market, it hopes to bring its products to Singapore and elsewhere in the region.
TARGET MARKET
Golden Sunland targets mass-market consumers in both Singapore and Myanmar. It said its rice would soon be available for ordering online, with its first delivery expected to be in the fourth quarter this year.
Chief operating officer David Chen said: "We work with farmers in Myanmar on the ground at a village level, partnering with them to improve the rice farming sector as a whole."
The company manages all aspects of rice supply from farming to retail as there are problems in the Myanmar rice sector.
Said Mr Chen: "Myanmar used to be a traditional rice-growing powerhouse, but because of the structural inefficiencies the rice sector has been facing, this is no longer the case."
Golden Sunland works from the ground up with local farmers and villages to correct these inefficiencies. One of the problems in the Myanmar rice sector is that local varieties of rice have a relatively low yield, so Golden Sunland has developed a hybrid rice variety with a significantly higher yield.
It provides seeds to the farmers, and will then buy the paddy back from the farmers at a pre-agreed price, which the company said is 20 per cent higher than the official government recommended buyback price. This provides a degree of income stability for these farmers.
Mr Chen said the hybrid rice that the company developed was not the result of genetic modification. Rather, it was the product of artificial selection as well as cross-breeding techniques.
However, increasing rice yields alone is not enough to create a sustainable business model, said chief financial officer Peng Jingkai. There is also a lack of coordination in planting and harvesting schedules, as well as a lack of modern farming facilities, finance, and knowledge.
"The problem is that there is a lack of cooperation between farmers which results in, for example, counter-productive pest and disease management practices. Without proper coordination, these problems are merely being moved temporarily from one farm to another instead of being entirely eradicated," Mr Peng explained.
By partnering various local farmers in a local area, Golden Sunland also seeks to be the consolidated farm manager of the area, allowing for centralised resource and finance management, synchronised planting and harvesting schedules, and collective pest and disease management systems.
The firm cited several ways that collective farm management practices can benefit all stakeholders. Consolidated land management would allow for a better implementation of mechanised farming methods, as well as more efficient water and resource management systems, like irrigation, due to economies of scale.
The ease of using water would let planting schedules be standardised, greatly reducing the variability in harvesting times, which would then allow downstream rice millers to work more efficiently. Collective pest and disease management practices would also be more efficient and effective at stamping out such outbreaks.
The increase in farming yield could break farmers' reliance on third-party support, such as expensive forms of micro-finance or exploitative contract farming arrangements.
STREAMLINING
Instead of focusing on the farming process alone, the company has been finding ways to add value throughout the supply chain. Apart from developing a high-yield hybrid rice crop, it is also coordinating farm management practices like irrigation and pest control, and acting as an integrated intermediary between farmer and consumer.
Many local rice mills, which process the rice after harvesting, now tend to be under-utilised owing to the unstaggered upstream harvesting schedules. Also, Mr Chen said, the lack of planning means rice mills tend to mix rice grains of different sizes into a common milling machine, resulting in higher rate of rice breakage, which is not favoured by international traders.
Hence the company sees the potential for it to be an integrated downstream agent, streamlining the post-harvesting process from farmer to consumer.
Golden Sunland has its own milling machines, which mill the rice that it collects from the farmers it works with, and the company also seeks to play the role of trader, wholesaler and retailer.
By streamlining the downstream supply chain, Golden Sunland says it hopes that a greater proportion of the revenue can reach the individual farmers themselves. Golden Sunland is not just about profit, Mr Chen said, adding that one of the most important aspects of the business is in improving the livelihoods of the individual farmers.
This was why he felt it was important to develop a business model that took their interests into account.
Mr Chen said the firm's long-term goal is to enable farmers to break through the poverty trap by giving them the tools and the systems to wean them off costly micro-finance loans and contract farming work. He hopes farmers will eventually be able to act as an independent collective capable of running a highly mechanised and efficient farming process for themselves.